I read Love Inspired books fairly often.  Sometimes, these are what I call "filler books" that fill the spaces when I'm between (bigger/longer) books and don't have a whole lot of reading time.  Other times, I really get into a series and will set other books aside in order to finish said series.
Today, I would like to share with y'all some of my favorite Love Inspired series.
Eden, OK series


This series is set in small-town Oklahoma.  Being an Okie girl myself, books like this always catch my attention.  I hate to say it, but I usually brace myself to be disappointed by stories set in small-town OK because I have found several to be very unrealistic.  These books, however, were totally not a disappointment!  And I'm sure this is due to the fact that the author grew up on a ranch in south-central Oklahoma.  😉
Heroes For Hire series


I am one book away from finishing this series.  I haven't been reading it in order (more like: 8, 9, 1, 2, 4, 3, 5, 7) but I wish I had because I'm sure it would have made the series even more enjoyable.
Texas Twins series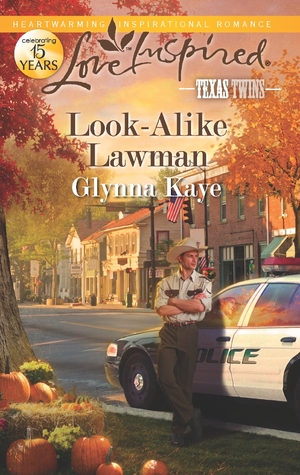 This series had it's good points and it's not-so-good ones…  While being pretty unbelievable (who wants to read totally believable stories all the time, though, anyway?), the series was actually very enjoyable.

*                    *                    *                    *                    *                    *                    *
Click HERE to see more review posts on my blog!  🙂