I recently read the third and final book in Colleen Coble's Hope Beach series.  It's a great series and I wanted to share it with y'all.  Have I mentioned that I am terrible about writing reviews..?  Well, I guess I'll mention it again, because it's true.  Anyway, I'm including a few quotes from the first two books and a short review for the last book.
*                     *                     *                     *                     *
~ QUOTES ~
You know how it is with a teenager.  One minute he's got a head on his shoulders and the next he's doing something so stupid you think he was raised under a rock.
Being a Christian doesn't mean trouble never comes our way, Zach.  It just means God is here, and he gives us the grace to get through the heartache.
And I just love this part:
Buddy, you better watch out.
~Curtis~
Kaboom!  You're about to crash and burn.
~Josh~
What are you two idiots talking about?
~Alec~
We're talking about you, my friend.  And that pretty lady.
You're already halfway to smitten.
~Josh~
That's ridiculous.  I've only known her a few days.
~Alec~
We're too late, Curtis.  He's gone past denial to defensiveness.
~Josh~
Mindy was sitting on a lawn chair by herself with a glass of iced tea in one hand and a novel in the other.  She seemed oblivious to the hubbub going on around her.  Libby had to speak her name for the woman to look up from her book.  Though Mindy smiled, her gaze wandered back to her book, then up again.
This is one of my favorite book quotes
because it's practically describing me here.  😉
*                     *                     *                     *                     *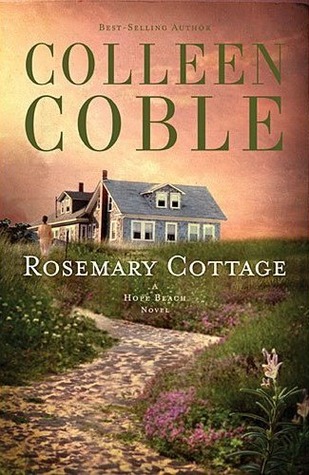 ~ QUOTES ~
Amy's heart squeezed, but she managed to keep her smile.  Why did she do that?  Hide the pain instead of being honest?  It wasn't just her either.  All around her she heard people asking, "How are you?" and others answering, "Fine."  They all wore masks.  It hurt too much to lay all the pain out for someone to see.
But hiding her thoughts and who she really was had gotten to be a bad habit.
There wasn't anything he could do but pray, and really, wasn't that the best thing anyway?
How well do any of us know other people?  Most keep their masks firmly in place.
*                     *                     *                     *                     *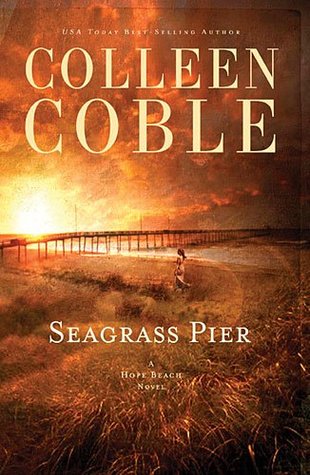 ~ MY REVIEW ~
I really enjoyed this book — once I started reading, I could barely force myself to put it down!  I especially enjoyed reading about cellular memory.  I had never heard of the idea and found it very interesting.  And I must say that Colleen's writing is wonderful, as I have come to expect it to be.  She is great at writing contemporary suspense fiction — it has yet to disappoint me.
This whole series is very good and I highly recommend it!  If you haven't read Colleen Coble before, this would be a good series to get you started and, if you're like me, addicted.  😉
*                     *                     *                     *                     *
Click HERE to see more review posts on my blog!  🙂