~ MY REVIEW ~
This book has been available to me for almost 4 months now. As much as I was looking forward to reading it, though, I was also putting it off. I wanted to read another book about this family, but I wasn't quite ready for the series to end. I also wasn't sure how I would like the last book being about Rafe since he definitely wasn't my favorite character. He grew on me, though, and I liked seeing how he changed and grew over time– how Kirra did the same– and how they grew together.
One thing that really stuck out to me: Reef and Kirra had known each other practically their entire lives, but God didn't bring them together right away. Even though God may have two people "picked out" for each other, they still aren't right for each other until the time is right and they are where they need to be and following God's will.  And this goes for so many other areas of our lives as well.  Just because something may be right and even right for us, doesn't mean we shouldn't wait on God's timing.
What a fantastic finale to a great series! I highly recommend it! 🙂
*                    *                    *                    *                    *                    *                    *
~ WHAT SOME OF MY FRIENDS ARE SAYING ABOUT THIS BOOK ~
As with all of Dani Pettrey's previous books, the writing was great and I loved the characters.  Read more…
~Melanie
This book has become my favorite in the Alaskan Courage series. These characters felt so real to me, their fears, their past hurts and pain, and their fledgling hope. With each book Dani Pettrey has written, I have come to love her writing style more and more. She keeps getting better. Addicting suspense at its finest!  Read more…
~Cassie
I thought I might not enjoy Sabotaged as much as I had Dani's other books in the Alaskan Courage series. I couldn't have been more wrong. Kirra and Reef's story was my favorite–the perfect finale.  Read more…
~Rachelle
True to Pettrey's style, this book is an adventure ride to the finish.  Read more…
~Dawn
Dani Pettrey delivers one of the best inspirational romantic suspense books I've read. Prepare for an avalanche of excitement…  Read more…
~Amanda
*                    *                    *                    *                    *                    *                    *
~ SOME FAVORITE QUOTES ~
"I hate to interrupt this cryptic interchange, but would either of you care to share your revelation with this mere mortal?"
Amusement danced across Darcy's lips.
"What's so funny?"
"Nothing. That was just the most humble description I've ever heard you use about yourself."
"What? Mortal? The fact that I'm just mortal should make all this" –he dipped his chin, and her gaze followed his physique– "all the more impressive." He gave her a playful wink.
She attempted to smother her laughter, but it bubbled out. "You're ridiculous."
"Ridiculously handsome — I know."

*       *       *
"Please, Father, give me the strength for this.  I may make a show of being tough, but I feel like a lost little kid.  But I'm not alone.  Your Word says you'll never leave me or forsake me.  Help me cling to your promises and know that you are the one I can always trust.  Shelter me under the shadow of your wing until I'm out of this horrid place."
*       *       *
She clasped Reef's hand tighter and prayed God would supply them both with the strength needed to face whatever lay before them.  Because she certainly didn't have it in herself.
*                    *                    *                    *                    *                    *                    *
Check out the rest of the Alaskan Courage series…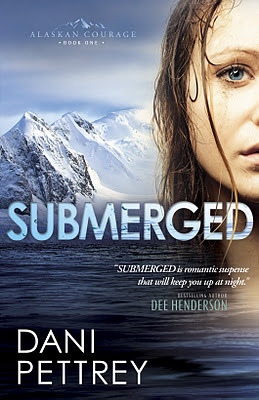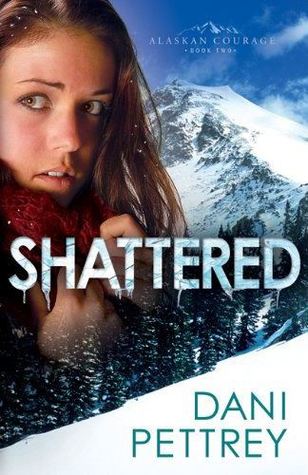 Click HERE to see more review posts on my blog!  🙂