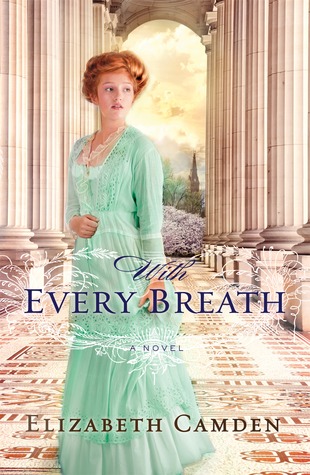 ~ MY REVIEW ~
I stayed up way too late last night (yeah, like… nearly 3:00am) but I finished the book!!! ;D
This is such a good book! When I started reading, I wasn't so sure I was going to be able to say that. As the story progressed, though, I found myself liking it more and more. I also found myself crying… With a book like this, I think crying is inevitable, but that's okay. I also laughed. And sighed. It really is a very deep story rather than just being a light, fluffy read.
The story line was very interesting. Call me weird, but I have always been fascinated by tuberculosis and that is one reason I wanted to read this book in the first place. And I really liked the characters too. They were frustrating at times, but that is so realistic (after all, who do you know that doesn't have their frustrating moments?) and it didn't keep me from loving them just the same.
I did mostly figure out the mystery behind the harassment before anyone in the story even contemplated that option, but parts of it were still quite a surprise. And I don't mind figuring out the mystery early as long as the characters aren't being ridiculously dense and ignoring obvious clues in order to drag out the story. That wasn't the case in this book. I thought it was all resolved quite well.
As for the romance aspect of the story. Pretty tense at moments… and so sweet at others. I loved how it all turned out. And the epilogue? Perfect. Epilogues are very important to me. Sometimes, it can either make or break a story for me– causing me to add a star or remove one. This one caused me to add one. I mean, I really liked the story already, but the epilogue just made it great. I couldn't have asked for a better one.
Overall, a very satisfying read.
*                    *                    *                    *                    *                    *                    *
~ WHAT SOME OF MY FRIENDS ARE SAYING ABOUT THIS BOOK ~
I am always impressed by the diversity of Camden's characters. There are very few of them that are alike in any way, and each of them has unique backstories and problems. With Every Breath introduced two people who have been competing with each other since they were in school. This story plunges you into the world of fighting tuberculosis, which makes it intriguing from the very beginning.  Read more…
~Sarah
I've read several of Elizabeth Camden's books over the years and each one is beautifully written and researched. I think that this one may be my favorite one of hers to date.
First, I love the cover. It's so pretty. It's light and airy and I had no idea of the depths of the book just by looking at the cover.  Read more…
~Dawn
I thought everything about With Every Breath was excellent—the characters (especially the brilliant but socially awkward Trevor), the plot, and especially the writing, which was a masterful exercise in restraint in the way so much was happening beneath the text.  Read more…
~Iola
This story surprised me when it captivated me within it's pages, and kept me saying "just one more chapter"; which all book lovers can relate with. I couldn't put it down! The pages flew by for me, despite the fact that I usually pay close attention to the page numbers and how many pages are left in a book. For some reason I'm like that, but with this book I'd look up and think how strange it was that 50 pages just flew by! That is the sign of a good book: if it places you into the story, and makes you loose track of time.  Read more…
~Bethany
*                    *                    *                    *                    *                    *                    *
Some more good reads by Elizabeth Camden…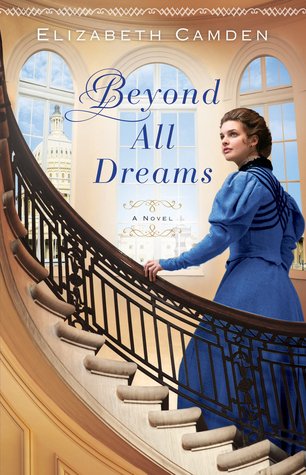 Click HERE to see more review posts on my blog!  🙂