~ MY REVIEW ~
Another great read from Sarah Sundin! 🙂
This was a very interesting story. I laughed, I cried… you know the drill. This book put me through the wringer! But it was so worth it. Great story. Lovable, though often frustratingly realistic, characters. I knew I was going to love Jack and I did — flaws and all. And I really liked Ruth too. And May and Charlie? They were wonderful! (view spoiler)
The journeys these characters took were not easy by any means, but they were necessary for the growth that I really enjoyed seeing take place. So, while it may be agonizing at times, don't give up! It all turns out well in the end and they are all better off for it.
One last thing: Due to certain content — which was handled quite well, I must say (Kudos to Ms. Sundin for being realistic without being too explicit.) — I recommend this book for more mature readers. There is discussion of a past rape (view spoiler) that I wouldn't consider appropriate for younger readers, no matter how well it was handled.
*                    *                    *                    *                    *                    *                    *
~ WHAT SOME OF MY FRIENDS ARE SAYING ABOUT THIS BOOK ~
This story was one of those you never want to put down. I started reading, and I didn't stop until midnight when I read the last page. The backdrop of WWII makes this story even more compelling. It was one of those rare books where faith, not romance, took the center stage, even though the romance is a huge part of the book.  Read more…
~Sarah
There aren't many historical novels that can pull off a great love story while entertaining the reader and giving them a taste of the era without overwhelming the reader.
I believe that A MEMORY BETWEEN US is one of those few books.  Read more…
~Casey
This book is fabulous! It did take me a bit to get into it, but once I did I was hooked. There's not much to say except to encourage you to read the book. I highly recommend it, and all of Sarah's books.  Read more…
~Joyce
*                    *                    *                    *                    *                    *                    *
~ SOME FAVORITE QUOTES ~
"There, gentlemen.  Isn't it nice to have fresh air in here?"
In the bed next to the window, Lieutenant Lumley snorted.  "Ma'am, I'm from Arizona.  To me, this soggy English air is more lethal than Nazi bullets."
Ruth–  "Are you out of your mind?  Didn't you hear what I said?"
Jack–  "Yeah, I heard, but now I'm listening.  For the last week, the sun beat on me, Charlie beat on me, and God beat on me.  Takes a while to get through this thick skull sometimes."
Drake–  "Sir, I'd like another chance.  Before I joined up I was a mailman, and I've never failed to make a delivery."
Jack–  "Neither rain nor snow nor flak nor Me  109's?"
Drake–  "Yes, sir.  Those bombs are addressed to Herr Goering at Brunswick and must be delivered."
Forgiveness doesn't require approval.  God never approves of sin, but He still forgives us.
*                    *                    *                    *                    *                    *                    *
Check out the entire Wings of Glory series…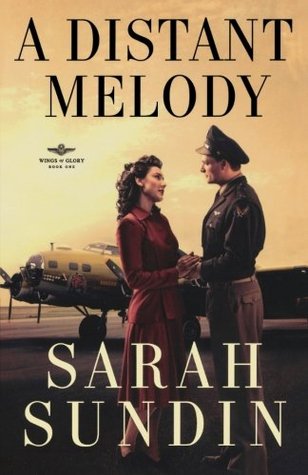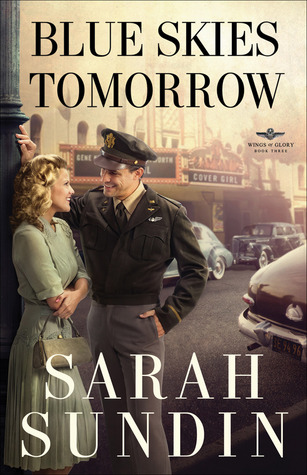 Click HERE to see more review posts on my blog!  🙂