For those of you who are looking for some good Christmas reads…..  I have a few recommendations for you! 🙂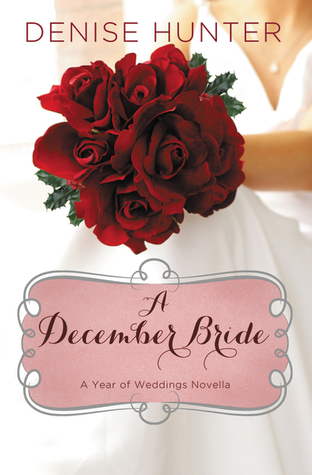 A December Bride
(A Year of Weddings 1 #1)
by Denise Hunter
What started as a whim turned into an accidental—and very public—engagement. Can Layla and Seth keep up the façade in Chapel Springs this holiday season—for the sake of her career…and his heart?
Under normal circumstances, Seth Murphy—the best friend of Layla O'Reilly's ex-fiancé—would be the last person she'd marry. But the news of their upcoming (and phony) nuptials convinces a big client that Layla may be high-society enough to work for his agency—a coup that would put her fledgling home-staging business on the map.
Seth has secretly loved Layla for years, even when she was dating his best friend. Maybe she'll never forgive him for the way he hurt her back then, but he has to try. And Layla is willing to keep up their engagement farce until she's landed her client.
For Layla, it's the chance to save her career. But for Seth, it's his last chance to win her heart.
---
Cowboy Christmas
(Wild West Weddings #1)
by Mary Connealy
 Get ready for a fun and suspenseful Christmastime romance. Trouble follows singer Annette Talbot to Wyoming—and rancher Elijah Walker finds himself directly in its path. Though still wounded by the betrayal of his ex-fiancée, Elijah finds himself attracted to the secretive singer. When it appears Annie is a threat to his mother's life, Elijah must decide if Annie's deep faith and love of God is genuine or if it's all just a ruse. He decides to trust her—until he discovers she's a wanted woman. As Christmas draws near, will Elijah respond to God's gentle persuasion to find the truth before he loses Annie forever?
---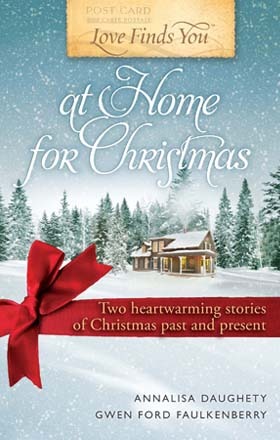 Love Finds You at Home for Christmas
(Love Finds You)
by Annalisa Daughety &
Gwen Ford Faulkenberry
Love finds a home in two heartwarming stories of Christmas past and present.
"Recipe for a Perfect Christmas" – Both Ruby and Cliff have returned home to their small Arkansas town after serving in World War II. As snow blankets the town and Christmas draws near, will their wounded hearts find healing and love?
"Small-Town Christmas" – Sophia never expected to return to her hometown, but she's converting her grandparents' Victorian mansion into a café. Then her childhood friend Jon walks into her café and back into her life. As Christmas descends upon the Ozark hills, Jon woos Sophie with a tender love that makes her feel like she's come home.