Lastly, for those of you who might like a bit of suspense with your holiday romance. . .  Here are a couple after Christmas reading recommendations from Love Inspired Suspense! 🙂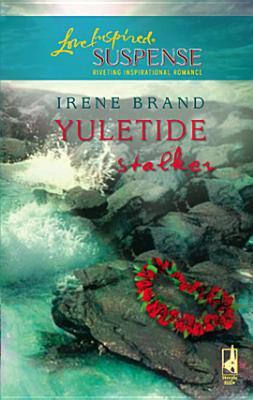 Yuletide Stalker
(Yuletide #2)
by Irene Brand
To Linc Carey, Maddie Horton had always been a gangly kid with braces. So when a gorgeous woman walked off the plane, Linc was stunned at the changes in his late commanding officer's daughter. The Hawaiian holiday was his belated graduation present to Maddie, who'd been thrilled when her former crush invited her for a Christmas visit. Neither expected romance to blossom in such a short time. But Maddie's dream trip soon turned ugly when the people responsible for her father's murder set their sights on her. Can Linc protect Maddie from her yuletide stalker?
---
Christmas Peril
by Margaret Daley & Debby Giusti
Merry Mayhem – When single mom Annie Coleman unexpectedly arrives in Christmas, Oklahoma, police chief Caleb Jackson suspects she's hiding secrets. He'll be watching her closely. And his protection is just what Annie and her daughter need, as danger has followed them to their new home.
Yule Die – It's hardly a happy holiday for medical researcher Callie Evans…until she discovers her ailing patient is her long-lost brother. And he's being watched by undercover police officer Joe Petrecelli. When the trio is abducted by a cadre of bad guys, Joe and Callie will have to fight to keep her brother–and themselves–alive.