Of the 130+ books I read in 2015, these are my 20 favorites.  Since it would be nearly impossible to list them according to which ones I enjoyed more, I've listed them alphabetically.
Read a book blurb, find the rest of the books in a series, or learn more about an author by clicking on the cover of the book that interests you.  And I've also included a link to my review of each book.
After a Fashion
(A Class of Their Own #1)
by Jen Turano
Read My Review
Miss Harriet Peabody dreams of the day she can open up a shop selling refashioned gowns to independent working women like herself. Unfortunately, when an errand for her millinery shop job goes sadly awry due to a difficult customer, she finds herself without an income.
Mr. Oliver Addleshaw is on the verge of his biggest business deal yet when he learns his potential partner prefers to deal with men who are settled down and wed. When Oliver witnesses his ex not-quite-fiancée causing the hapless Harriet to lose her job, he tries to make it up to her by enlisting her help in making a good impression on his business partner.
Harriet quickly finds her love of fashion can't make her fashionable. She'll never truly fit into Oliver's world, with its fancy dinners and elegant balls, but just as she's ready to call off the fake relationship a threat from her past forces both Oliver and Harriet to discover that love can come in the most surprising packages.
---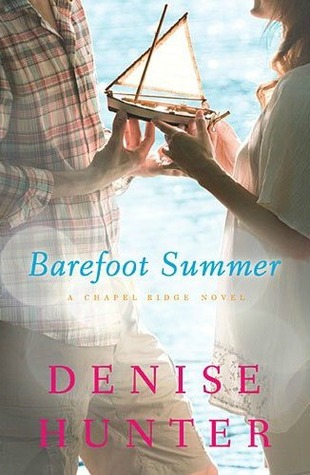 Barefoot Summer
(Chapel Springs #1)
by Denise Hunter
Read My Review
Madison's heart closed the day her twin brother died.
Since losing her twin, Michael, in a drowning incident, Madison has rejected the faith he lived by. Instead, she's devoted her life to fulfilling Michael's dream—winning the River Sail Regatta in their small Indiana town, Chapel Springs.
As she trains for the regatta, Beckett O'Reilly is teaching Madison to swim. But he's keeping a painful secret from her—and as they grow closer, that secret threatens to upend their lives . . . and the lives of both their families.
---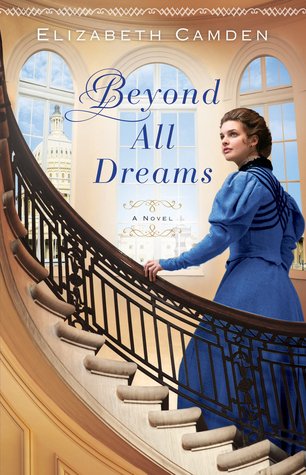 Beyond All Dreams
by Elizabeth Camden
Read My Review
Anna O'Brien leads a predictable and quiet life as a map librarian at the illustrious Library of Congress until she stumbles across a baffling mystery of a ship disappeared at sea. She is thwarted in her attempts to uncover information, but her determination outweighs her shyness and she turns to a dashing congressman for help.
Luke Callahan was one of the nation's most powerful congressmen until his promising career became shadowed in scandal. Eager to share in a new cause and intrigued by the winsome librarian, he joins forces with Anna to solve the mystery of the lost ship.
Opposites in every way, Anna and Luke are unexpectedly drawn to each other despite the strict rules forbidding Anna from any romantic entanglement with a member of Congress.
From the gilded halls of the Capitol, where powerful men shape the future of the nation, to the scholarly archives of the nation's finest library, Anna and Luke are soon embroiled in secrets much bigger and more perilous than they ever imagined. Is bringing the truth to light worth risking all they've ever dreamed for themselves?
---
The Bound Heart
(The Everstone Chronicles #2)
by Dawn Crandall
Read My Review
One accidental kiss from Lawry Hampton. That was all it took to throw Meredyth Summercourt's world upside-down. Determined to marry the ever-elusive Vance Everstone, she simply doesn't have the time or the desire to fall for her best friend. But with Vance out of the country, and with Lawry at her side nearly every day, teaching her what the world is like through the eyes of a little orphan girl named Wynn–Meredyth can't deny that what's holding her to Vance is nothing more than a desire to redeem herself from her past.
Will she marry Vance once he returns from Europe? Or will she be strong enough to break free from the tangled web she's convinced she deserves, and accept that God's plan for her life includes redemption…and, quite possibly, Lawry Hampton?
---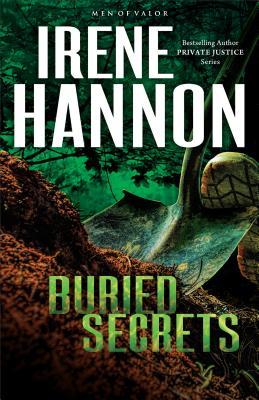 Buried Secrets
(Men of Valor #1)
by Irene Hannon
Read My Review
After seven years as a Chicago homicide detective, Lisa Grant has hit a wall. Ready for a kinder, gentler life, she takes a job as a small-town police chief. But the discovery of a human skeleton by a construction crew at the edge of town taxes the resources of her department. A call for assistance brings detective Mac McGregor, an ex-Navy SEAL, to her doorstep. As they work to solve the mystery behind the unmarked grave, danger begins to shadow them. Someone doesn't want this dead person telling any tales–and will stop at nothing to make certain a life-shattering secret stays buried.
Master storyteller Irene Hannon is back with an exciting new series featuring former special forces operatives now in the thick of the action in civilian life. Hannon is at the top of her game in this can't-put-it-down thriller that will have readers up until the wee hours devouring every page.
---
The Captive Imposter
(The Everstone Chronicles #3)
by Dawn Crandall
Read My Review
Sent away for protection, hotel heiress Estella Everstone finds herself living undercover as a lady's companion named Elle Stoneburner at one of her father's opulent hotels in the mountains of Maine—the one she'd always loved best and always hoped to own one day, Everston. The one thing she doesn't like about the situation is that her ex-fiancé is in the area and is set on marrying someone else. Reeling from her feelings of being unwanted and unworthy, Estella reluctantly forms a friendship with the gruff manager of Everston, Dexter Blakeley, who seems to have something against wealthy young socialites with too much money, although they are just the kind of people Everston caters to.
When Estella finds herself in need of help, Dexter comes to the rescue with an offer she can't refuse. She sees no other choice aside from going back home to her family and accepts the position as companion to his sister. Throughout her interactions with Dexter, she can't deny the pull that's evidenced between them every time he comes near. Estella realizes that while she's been hiding behind a false name and identity, she's never been freer to be herself than when she's with Dexter Blakeley. But will he still love her when he finds out she's Estella Everstone? She's not entirely sure.
---
Deception on Sable Hill
(Chicago World's Fair Mystery #2)
by Shelley Gray
Read My Review
The World's Fair is nearing its end, but the danger in Chicago lingers.
It's mid-September of 1893 and Eloisa Carstairs is the reigning beauty of Gilded Age Chicago society. To outsiders she appears to have it all. But Eloisa is living with a dark secret. Several months ago, she endured a horrible assault at the hands of Douglass Sloane, heir to one of Chicago's wealthiest families. Fearing the loss of her reputation, Eloisa confided in only one friend. That is, until she meets Detective Sean Ryan at a high-society ball.
Sean is on the outskirts of the wealthy Chicago lifestyle. Born into a poor Irish family, becoming a policeman was his best opportunity to ensure his future security. Despite society's restrictions, he is enamored with Eloisa Carstairs. Sean seethes inside at what he knows happened to her, and he will do anything to keep her safe-even if he can never earn her affections.
---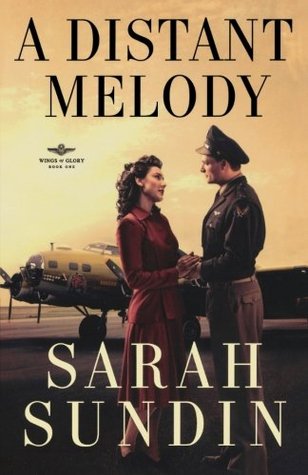 A Distant Melody
(Wings of Glory #1)
by Sarah Sundin
Read My Review
Will a chance meeting in a time of war change her life forever?
Never pretty enough to please her gorgeous mother, Allie will do anything to gain her approval – even marry a man she doesn't love. While Allie has nearly resigned herself to that fate, Lt. Walter Novak – fearless in the cockpit but hopeless with women – takes his last furlough at home in California before being shipped overseas.
Walt and Allie meet and begin a correspondence that will change their lives. As letters fly between Walt's muddy bomber base in England and Allie's mansion in an orange grove, their friendship binds them together. But can they untangle the secrets, commitments, and expectations that keep them apart?
Book 1 in the Wings of Glory series, A Distant Melody is an exciting and tender story of love, courage, and sacrifice during World War II.
---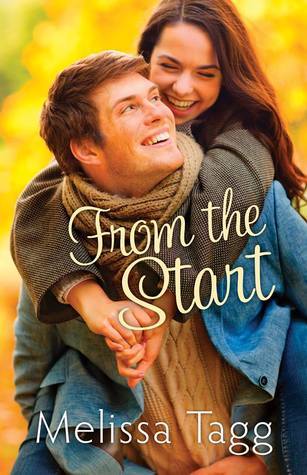 From the Start
(Walker Family #1)
by Melissa Tagg
Read My Review
Kate Walker used to believe in true love and happily ever after. While her own love life may have left her brokenhearted, it hasn't kept her from churning out made-for-TV romance movie screenplays…until a major career slump and a longing to do something meaningful send her running back to her hometown of Maple Valley.
Permanently sidelined by an injury, former NFL quarterback Colton Greene is temporarily hiding out in a friend's hometown to avoid the media and the reminders of all he's lost. Maple Valley seems like the perfect place to learn how to adjust to normal life. The only trouble is he's never really done normal before.
While Kate plays things safe and Colton is all about big risks and grand gestures, they both get what it's like to desperately need direction in life. An unexpected project gives them both a chance to jumpstart their new lives, but old wounds and new dreams are hard to ignore. Starting over wasn't part of the plan, but could it be the best thing that's ever happened to them?
---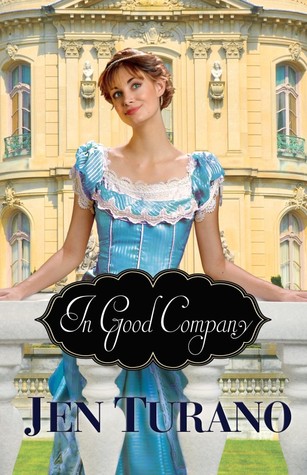 In Good Company
(A Class of Their Own #2)
by Jen Turano
Read My Review
After growing up as an orphan, Millie Longfellow is determined to become the best nanny the East Coast has ever seen. Unfortunately, her playfulness and enthusiasm aren't always well received and she finds herself dismissed from yet another position.
Everett Mulberry has quite unexpectedly become guardian to three children that scare off every nanny he hires. About to depart for Newport, Rhode Island, for the summer, he's desperate for competent childcare.
At wit's end with both Millie and Everett, the employment agency gives them one last chance–with each other. As Millie falls in love with her mischievous charges, Everett focuses on achieving the coveted societal status of the upper echelons. But as he investigates the suspicious circumstances surrounding the death of the children's parents, will it take the loss of those he loves to learn whose company he truly wants for the rest of his life?
---
A Memory Between Us
(Wings of Glory #2)
by Sarah Sundin
Read My Review
Major Jack Novak has never failed to meet a challenge–until he meets army nurse Lieutenant Ruth Doherty. When Jack lands in the army hospital after a plane crash, he makes winning Ruth's heart a top priority mission. But he has his work cut out for him. Not only is Ruth focused on her work in order to support her orphaned siblings back home, she carries a shameful secret that keeps her from giving her heart to any man. Can Jack break down her defenses? Or are they destined to go their separate ways?
"A Memory Between Us" is the second book in the WINGS OF GLORY series, which follows the three Novak brothers, B-17 bomber pilots with the US Eighth Air Force stationed in England during World War II.
---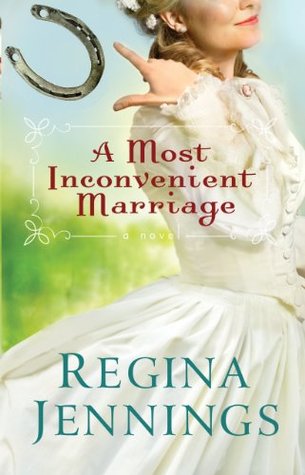 A Most Inconvenient Marriage
(Ozark Mountain Romance #1)
by Regina Jennings
Read My Review
A Marriage of Convenience Turns Most Inconvenient in this Historical Charmer
Having fled a difficult home life, Civil War nurse Abigail Stuart feels like her only friend in the world is sweet but gravely wounded patient Jeremiah Calhoun. Fearing he won't survive, the Confederate soldier's last wish is that Abigail look after his sickly sister at home. Marry him, return to his horse farm, and it'll be hers.
Left with few choices, Abigail takes him up on his offer and moves to Missouri after his death, but just as the family learns to accept her, the real Jeremiah Calhoun appears–puzzled to find a confounding woman posing as his wife. Jeremiah is determined to have his life back to how it was before the war, but his own wounds limit what he can do on his own. Still not fully convinced Abigail isn't duping him, he's left with no choice but to let the woman stay and help–not admitting to himself she may provide the healing his entire family needs.
---
One Enchanted Christmas
by Melissa Tagg
Read My Review
Last December, mystery author Maren Grant had the most perfect night of her life. On a glimmering winter evening, she got to watch the photo shoot for her very first book and ended up on a magical date with the cover model himself—Colin Renwycke.
Fast forward one year. This December, with a looming deadline, restless spirit and her creative spark long since gone, Maren is desperate to get unstuck. And she can't get Colin out of her head…or his year-old open invitation to spend a couple weeks writing at his family's farm.
Drew Renwycke never planned to come home and take over the Renwycke family farm. But he's spent too many years watching his siblings unravel, including his brother, Colin, after one terrible family mistake. If moving to Maple Valley, Iowa, renovating an old farmhouse and switching careers is what it takes to put the Renwycke family back together, he'll do it.
But his simple plan upends when a scrappy author lands on his doorstep. And she just might be the key to coaxing his brother home. But what if he wants her all to himself? Drew will have to choose between his Christmas wish and the enchantment of a holiday romance that just might be the happy ending they all long for.
---
Sabotaged
(Alaskan Courage #5)
by Dani Pettrey
Read My Review
Growing up, goody-two-shoes Kirra Jacobs and troublemaker Reef McKenna were always at odds. Now paired together on Yancey's search-and-rescue canine unit, they begin to put aside old arguments as they come to see each other in a different light. Then a call comes in from the Iditarod that will push them to their limits.
Kirra's uncle, a musher in the race, has disappeared. Kirra and Reef quickly track the man, but what they discover is harrowing. Frank's daughter has been kidnapped. In order to save her, the man must use his knowledge as a mechanical engineer to do the kidnapper's bidding or she will die. Kirra and Reef, along with the entire McKenna family, are thrown into a race to stop a shadowy villain who is not only threatening a girl's life, but appears willing to unleash one of the largest disasters Alaska has ever seen.
---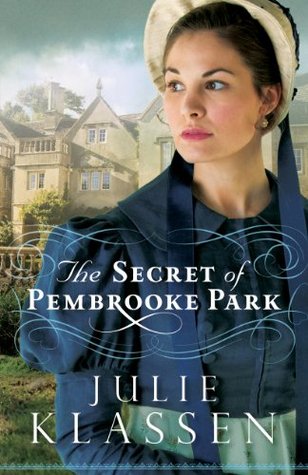 The Secret of Pembrooke Park
by Julie Klassen
Read My Review
Abigail Foster fears she will end up a spinster, especially as she has little dowry to improve her charms and the one man she thought might marry her–a longtime friend–has fallen for her younger, prettier sister.
When financial problems force her family to sell their London home, a strange solicitor arrives with an astounding offer: the use of a distant manor house abandoned for eighteen years. The Fosters journey to imposing Pembrooke Park and are startled to find it entombed as it was abruptly left: tea cups encrusted with dry tea, moth-eaten clothes in wardrobes, a doll's house left mid-play…
The handsome local curate welcomes them, but though he and his family seem to know something about the manor's past, the only information they offer Abigail is a warning: Beware trespassers who may be drawn by rumors that Pembrooke contains a secret room filled with treasure.
Hoping to improve her family's financial situation, Abigail surreptitiously searches for the hidden room, but the arrival of anonymous letters addressed to her, with clues about the room and the past, bring discoveries even more startling. As secrets come to light, will Abigail find the treasure and love she seeks…or very real danger?
---
Three Little Words
(Walker Family #0.5)
by Melissa Tagg
Read My Review
Ava Kingsley and Seth Walker might be the most unlikely friends ever. The only thing these two polar opposites have in common is a knack for wordsmithing. Back in college, they were known for their written sparring in the campus newspaper's popular "He Says/She Says" column.
At their ten-year college reunion, they pick up right where they left off. Except this time their squabbling leads to a surprising turn: friendship and a year-long exchange of emails. So when Ava approaches a crossroads in her athletics department career in Minnesota, Seth is quick to offer the open apartment above the restaurant he's been remodeling in Maple Valley, Iowa.
Ava doesn't know where her career will lead her next, but she's starting to suspect she might see Seth as more than a pen pal. Which would be exciting…except for the fact that he only sees her as a friend.
As Maple Valley grows on her, Ava wonders if there might be something here for her even though Seth is unavailable. And maybe, just maybe, after all the words the two of them have exchanged over the years, they'll finally be able to say the three that matter most.
Three Little Words is an e-only novella that gives an exciting introduction to Melissa Tagg's new series about the charismatic Walker family and the endearing town of Maple Valley!
---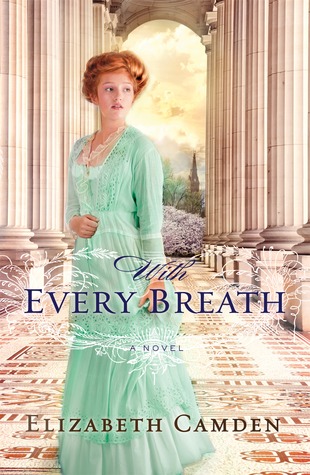 With Every Breath
by Elizabeth Camden
In the shadow of the nation's capital, Kate Livingston holds a respectable position as a government statistician when she encounters a rival from her past, the insufferable Trevor McDonough. A Harvard-trained physician, Trevor never showed the tiniest flicker of interest in Kate, and she's bewildered at the way he suddenly seeks her out. Surprising even herself, Kate agrees to Trevor's entirely unexpected and risky proposal to work side-by-side with him in his quest to rid the world of tuberculosis, a contagious and deadly disease.
As Kate begins to unlock the mysteries of Trevor's past, she realizes there is much more to him than she could have imagined. His hidden depths may fascinate her, but his most closely guarded secrets and a shadowy enemy lurking in the background carry a serious threat to their future.
When the truth of the past comes out, threatening to destroy everything they hold dear, how will Trevor and Kate ever overcome all that stands in their way?
---
The Wishing Season
(Chapel Springs #3)
by Denise Hunter
Read My Review
Spirited PJ McKinley has the touch when it comes to food. Her dream of opening her own restaurant is just one building short of reality. So when a Chapel Springs resident offers her beloved ancestral home to the applicant with the best plan for the house, PJ believes it's a contest she was meant to win.
Contractor Cole Evans is confident, professional, and swoon-worthy—but this former foster kid knows his life could have turned out very differently. When Cole discovers the contest, he believes his home for foster kids in transition has found its saving grace. All he has to do is convince the owner that an out-of-towner with a not-for-profit enterprise is good for the community.
But when the eccentric philanthropist sees PJ and Cole's proposals, she makes an unexpected decision: the pair will share the house for a year to show what their ideas are made of. Now, with Cole and the foster kids upstairs and PJ and the restaurant below, day-to-day life has turned into out-and-out competition—with some seriously flirtatious hallway encounters on the side. Turns out in this competition, it's not just the house on the line, it's their hearts.
---
Words of Conviction
by Linda J. White
Read My Review
The clues are hidden in the kidnapper s words. Can the message be decoded in time? When Zoe, the five-year-daughter of a powerful Senator, is abducted, the FBI brings in Special Agent MacKenzie Graham, a forensic psycholinguist, to analyze the written threats of the vengeful kidnapper. An expert at what she does, Kenzie probes criminal minds more accurately than she does her own heart.
Working alongside fellow FBI agent John Crowfeather, Kenzie refuses to acknowledge her mysterious attraction to John, and continues to build walls she believes will protect her not only from men but God as well. John is no fan of hers, either, but they have little time to dwell on it as the case grows more dangerous.
When the perpetrator begins posting messages on the Internet, the race is on to save Zoe. Can Kenzie and John rescue the girl before it s too late? Or will their misguided convictions cost a little girl her life?
---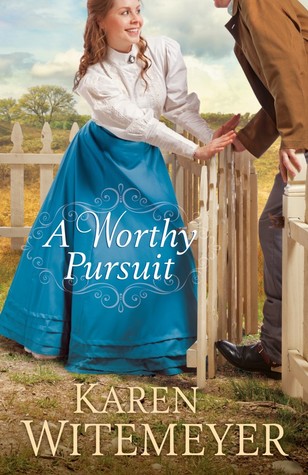 A Worthy Pursuit
by Karen Witemeyer
Read My Review
Stone Hammond is the best tracker in Texas. He never comes home empty-handed. So when a wealthy railroad investor hires him to find his abducted granddaughter, Stone eagerly accepts.
Charlotte Atherton, former headmistress of Sullivan's Academy for Exceptional Youths, will do anything to keep her charges safe, especially the little girl entrusted to her care after her mother's death. Charlotte promised Lily's mother she'd keep the girl away from her unscrupulous grandfather, and nothing will stop Charlotte from fulfilling that pledge. Not even the handsome bounty hunter with surprisingly honest eyes who comes looking for them.
When the teacher he's after produces documentation that shows she's the little girl's legal guardian, Stone must reevaluate everything he's been led to believe. Is Miss Atherton villain or victim? She acts more like a loving mother than an abductress, and the children in her care clearly adore her. Should Stone break his perfect record?
Then a new danger threatens, and Charlotte is forced to trust the man sent to destroy her. Stone becomes determined to protect what he once sought to tear apart. Besides, he's ready to start a new pursuit: winning Charlotte's heart.
---
What were your favorite reads of 2015?
If you did a blog post, please share a link! 🙂