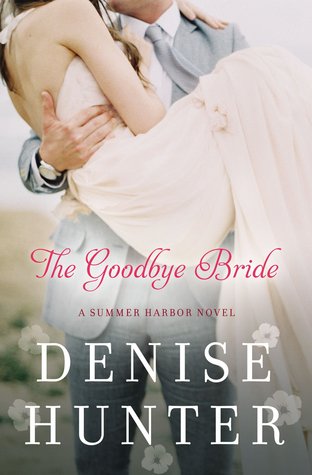 ---
~ MY REVIEW ~
Well….. *deep breath*
Okay, I have to say… I think I enjoyed this book more than the first one (Falling Like Snowflakes), but only a little bit more. 😉
To be honest, I liked Zac more than Beau from the beginning so I was looking forward to reading his story almost as much as I've been looking forward to reading Riley's (who's still my favorite Callahan, by the way). It didn't disappoint. (At least, the storyline didn't disappoint, but more about that later).
I love stories like this where a couple comes back together after a difficult time or a situation that seems impossible to overcome.
Though "hate" seems like too strong a word, Zac's family & friends almost do hate Lucy for what she put Zac through. And then she suddenly turns back up in his life, supposedly still in love with him & "conveniently" having forgotten the past several months and everything that had happened since before she'd left the town and Zac behind her… Yeah, I can see how that could cause Zac and his loved ones to have hard feelings toward Lucy. It would be hard to come back from that. But that's one thing that makes this story so good. 🙂
And Lucy! That poor girl! 😦 She wakes up totally bumfuzzled ((Don't know what that means? Find out here: http://www.merriam-webster.com/dictionary/bumfuzzle)) about where she is and what's going on… She thinks she's lost a few days, but she's actually lost several months! And, my my, what an awful lot had happened in those months! She's still in love with a man that doesn't want her anywhere near him and she can't understand what in the world could have gone wrong with their relationship to bring them to this point. Talk about having a rough time…
I liked the way Lucy's amnesia was handled. I've heard (and I'm totally an expert on this, don't ya know?) that amnesia can be brought on, in part, because a person truly wants to forget something so badly that their brain actually blocks it out. This makes complete sense in Lucy's case, seeing that her mind blocked out everything back to the last time she was truly happy. And I thought the gradual return of her memory was done quite well, especially the flashbacks.
There's a lot dealing with trust in this book… Lucy and Zac both struggle with this, especially (in different ways) when it comes to trusting each other. And trusting God. I liked seeing them each struggle, grow, and heal in this area throughout the story.
Aunt Trudy was in grand form as always and I'm excited to read more about her in the next book– because there's no possible way that Denise Hunter would end this series without a satisfactory happy ending for her! Is there..? 😐
The ending was great and I loved the way everyone helped Lucy surprise Zac like that! 😉
A couple of things that I took exception to (and that caused me to give this book 4 instead of 5 stars):
1) As with Falling Like Snowflakes , I was disappointed with the amount of sensuality in this book. It was unnecessary and I did not care for it at all.
Note to Christian authors: Can y'all please tone down the sensuality a little?
2) I also didn't really like Zac and Lucy's living situation. While some may not see anything wrong with it, I felt it was inappropriate and just begging for trouble. I was actually rather surprised that Zac didn't decide to stay with Beau for a while or something– that would have been a wiser decision on his part, anyway.
---
~ WHAT SOME OF MY FRIENDS ARE SAYING ABOUT THIS BOOK ~
All in all, I loved this book and recommend it if you like contemporary romance novels. Such a great book!  Read more…
~Melanie
Brilliant as well as heartwarming, The Goodbye Bride has easily made its way into my top favorites from Denise Hunter.  Read more…
~Irene
The Goodbye Bride is a romance, but it's also a story of rediscovery and of healing, as one character explains:
"Our reactions don't always seem rational, but they make perfect sense in light of our experiences."
As we discover more of Lucy's past, her actions and reactions do make sense, but will it be too late for her and Zac?  Read more…
~Iola
---
~ SOME FAVORITE QUOTES ~
Everything about her was so… delightfully unexpected.  And he could listen to that drawl of hers all night.
Beau was going to have a cow.  But when did Beau's opinion ever keep Zac from doing what he wanted?
Same old, same old.  Beau and Eden came in last night with Aunt Trudy.  Sheriff stopped by the table to flirt for a while.  That's always entertaining.
Maybe you should say something to her, man.
Like what?
You know what.
Like, 'Gosh, best buddy, I've fallen in love with you, and I know you don't feel the same way, but will you put your life on hold for me until my tour's up?'  Something like that, you mean?
You might want to soften it up a little, but yeah.
Just keep telling yourself the truth.  Your emotions will catch up eventually.
The truth.  I don't even know what that is anymore.
Be patient.  Pray about it, and listen to God.  He'll help you figure it out.
---
Check out the entire Summer Harbor series!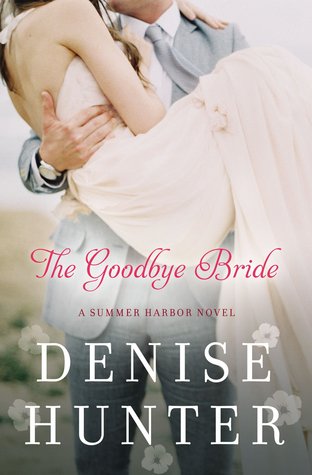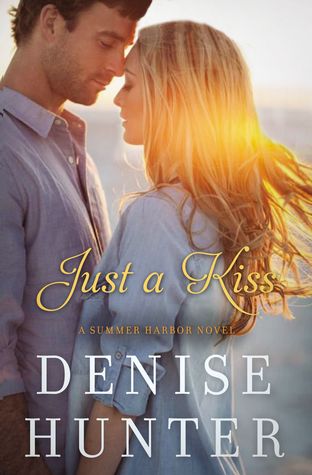 The first image is linked to my review post for that book.
And I'm currently reading the third book so I'm hoping to have a review posted for it soon! 🙂
---
Click HERE to see more review posts on my blog!  🙂