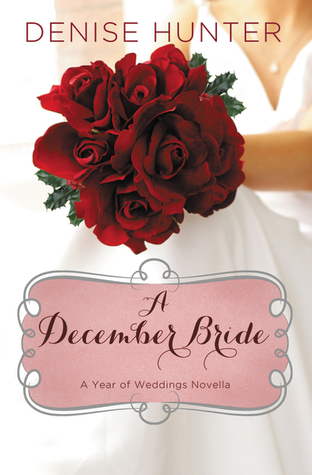 #1– A December Bride by Denise Hunter
This was a very enjoyable read! I loved the characters — esp. Seth — and the storyline. And the fact that Seth and Layla had known each other for years made the quickness of the relationship more believable.  4 Stars.
---
  #2– A January Bride by Deborah Raney
This is a sweet, funny read and I really enjoyed it! The storyline was very good, I thought, and the characters were likable. I must say, I especially liked Ginny. 😉  4 Stars.
---
  #3– A February Bride by Betsy St. Amant
This one was pretty good, I really liked it. I thought it was well written and I liked the characters quite a lot too.  4 Stars.