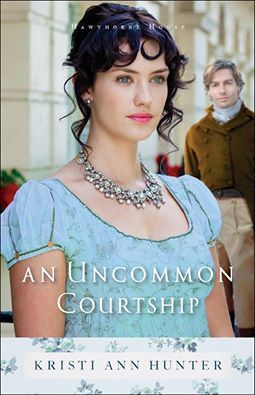 ---
~ MY REVIEW ~
I'm sure I'm not the only person who has been really, really looking forward to reading Trent's story.  He's been one of my favorite characters almost since the moment I "met" him and I couldn't wait to see how things would turn out for him!
And I'm happy with the way things turned out– in the end.  I'm just not quite so happy about the entire process of getting to that "end".  I'll do my best to not include any real spoilers, but I also want to give my honest opinion so… bear with me, will you?
This story starts off a bit slow and really confusing.  But I don't mind a slower book, as long as it's still a good book and I'm enjoying it; and I actually often enjoy confusing beginnings because it makes things more interesting as I put the pieces together to understand the beginning of the story.  So yeah.  That didn't really bother me.  I was reading along at a kinda slow, but steady pace and enjoying the story.
I still love Trent.  And I grew to love Adelaide too.  Their relationship starts off very rocky and seems to be headed for disaster.  Their struggles as they attempt to muddle and fake their way through this new life are some times funny and other times painful.  They really didn't know each other at all so seeing them discover new things about each other– Trent discovering all of Adelaide's little quirks and Adelaide even going so far as to make a list of everything she knew about Trent (it was short).  The author really makes you want things to work out for these two!  She pulled me into the story and had me thinking about these characters at random times throughout the day, wondering how everything would work out for them.
Trent's family members don't play a huge roll in most of the story, but you do get to see them.  I always enjoy seeing characters from previous books make an appearance, though I wouldn't have minded seeing more of the Hawthorne family. 😉
The disappointing part of this book came about two-thirds of the way through.  While it wasn't as bad as I had feared after reading a couple of reviews… I still don't really appreciate the way the– shall we say "marital relationship"? –was handled.  I don't want to specifically include this as part of the review, but I still feel it should be mentioned for those who want to know so– highlight to read the spoilers–> There is kiss scene that goes beyond what I know a lot of Christian Fiction readers prefer.  It's not super descriptive, but teeth & tongue are mentioned.  When the couple finally has their "wedding night", there is fumbling with each other's clothes, getting into bed, more fumbling, kissing, touching, sighing, etc.  Nothing more descriptive than that, but I know even that bothers some readers so I feel I  should mention it.  The next day, Trent goes to his friend's house to ask for advice because the previous night didn't go as well as expected.  Part of their conversation went something like this:  "It didn't work." – "What didn't work?  Er, was it you?" – "No.  I worked just fine. It was the… Well, the process didn't work.  I bungled it…"  The situation is discussed & the topic is brought up throughout the next few chapters.<–end of spoiler.
Really, there was nothing explicit or super detailed… but I did feel that there was more included than what was appropriate or needed.  It has been mentioned that there was nothing more in this book than what other Christian authors have included in theirs, but that doesn't make it a good idea.
I still think this story is enjoyable, but I would say it's definitely for more mature readers who don't mind books that teeter on the edge of being inappropriate for Christian fiction.
I received a free copy of this book through the Bethany House Blogger Review Program in exchange for an honest review. All opinions expressed are my own.

---
Check out the entire Hawthorne House series!
And join me in waiting for book #4!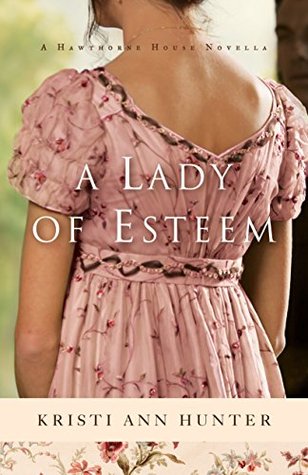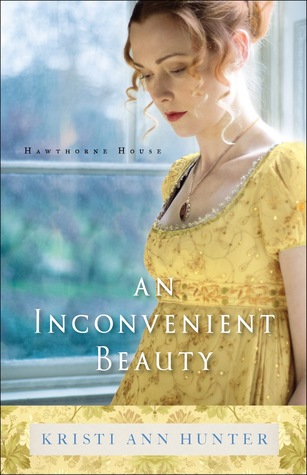 ---
Click HERE to see more review posts on my blog!  🙂