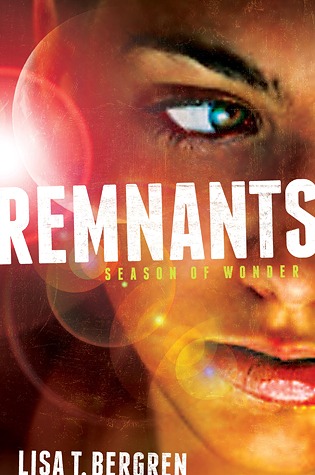 ---
~ MY REVIEW ~
This isn't my usual kind of reading. I mean, I almost never read YA… or futuristic… or fantasy… or dystopian… And this book is all of the above! But I needed something to listen to at work & this was about the only one available that I hadn't already read so this is the one I got! And… the story itself isn't bad. Not *fantastic*… but it is kinda interesting.
This book get's pretty dark and violent at times, but I totally expected that and it really didn't bother me at all. The descriptions of violence may bother some people, but it's to be expected so don't read a book like this if you greatly dislike violence.
One downside to this book was the narrator. She usually talks pretty slowly. And sounds like she has a cold & is talking through her nose. It didn't bother me all the time, though, only when it was more pronounced. And she mispronounced some words that just really stood out to me because I didn't think they were difficult words to pronounce & I would have thought someone would have caught that & remedied it. Some people may not even notice these things, but I did & it bothered me.
Another downside is how much time was spent dwelling on things like desiring, wanting, and lusting. Also, phrases such as "I like a dolly tied up." and the story of the twins of Gemini, which aren't really appropriate. I do not appreciate seeing stuff like this in Christian Fiction and I especially don't think it's appropriate for younger readers! I won't go into all of that here because I didn't have time to mark all the places that would help me remember accurately. I will, however direct anyone concerned about sexual content to this review– https://www.goodreads.com/review/show… –by Lindsey. She has a section specifically labeled "Sexual Content" that covers all of my concerns, if you're interested.
And I think that about covers what I wanted to say. I only give this book 2 stars because the basis of the story was kinda interesting, but….. there was too much I didn't like about it to give it any more stars than that.
I may go ahead and read the rest of this series if my library gets the audiobooks…  Just to see how they are compared to this one.  But I don't know.