---
Kathy over at katiescottagebooks tagged all of her followers to do "The Goodreads Book Tag" and I thought it looked like fun (I was right, btw) so I decided to do it myself. 🙂
You can see her post here.
---
1. What was the last book you marked as "READ?"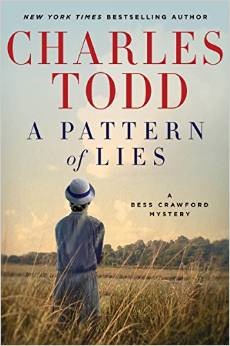 2. What are you currently reading?

3. What was the last book you marked as TBR?
— Do I need to explain that the main reason I put this on my TBR is because of the name "TAGG" on the cover..? XD

4. What book do you plan to read next?
— One of these… depending on which one I can get from the library first.  All are audiobooks, which I love listening to at work. 🙂

5. Do you use the star rating system?
— Yes, I do.  There have been some occasions where I didn't give a star rating– i.e. some books that I never finished & some books that I read too long ago to know how I would rate them now.
6. Are you doing a 2017 reading challenge?
— Yes, I have challenged myself to 90 books this year and I'm just staying ahead of schedule. 🙂
7. Do you have a wish list?
— Yes… *sigh* 🙂
8. What book do you plan to buy next?
— I honestly have no idea.  I don't plan my book buying ahead of time. 😉
9. Do you have any favorite quotes? Share a few.
— Oh, yes!!  Way too many to choose a couple to share here… 😛
10. Who are your favorite authors?
— As difficult as it is to choose….. I will share my *current* top 5 favorite authors (I say "current" because my top 5 definitely changes from time to time).  And actually, it took me several tries to narrow it down to just 5. 😛
Dani Pettrey – Melissa Tagg – Jen Turano – Lynette Eason – Dawn Crandall
— For the fun of it, I'm also going to include my 2 favorite new-to-me authors so far this year…
Charles Todd (mother/son writing team) – Charles Finch
---
I tag all of my bookish friends!  If you do this tag, let me know– I'd love to see your answers! 😀