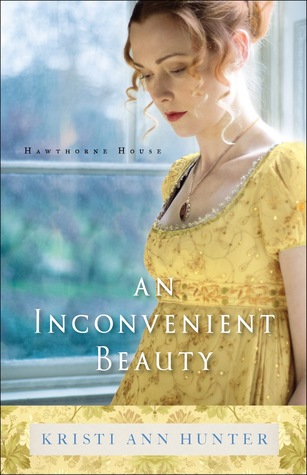 ---
~ MY REVIEW ~
*sigh* A new one for my favorites list… 🙂
I'm going to be honest here and admit that I was a little concerned about this book– if you read my review for the previous book, you'll understand why. And I know I'm not the only one who felt this way so I just wanted to say right away that you have absolutely nothing to worry about! This book is fantastic and I loved it!!
Now.  Moving on to one of the main reasons that I loved this book.  Griffith.  I love him!  Before, I really wasn't all that interested in him.  It's not that I didn't like him or anything… he's a good and likable character.  He has a good heart, he loves God and his family, and he does his best to just be a good man.  But I just didn't find him all that intriguing.  He didn't pique my curiosity or make me super excited to read his story.  Colin has been my favorite hero in the Hawthorne House series and I had no suspicions that his position as my favorite might be challenged.  But it has been. Griffith swept in and stole my heart and I now find it a bit difficult to truly say that Colin is still my favorite–  I think they may be tied for first place now. 😉
Okay, enough about Griffith. ;P  I also loved Isabella.  She's in such a tough situation and she really had no clue it would be so difficult to complete the mission she set out for London to do.  And then she's in the middle of a big mess and it seems there's no way out!  As much as I wished she would have made different decisions, who am I to say I wouldn't have done much the same thing in that same situation?  And I have to applaud her for wanting to do everything she can to help her family.  And in the end, I couldn't be angry with her for her choices.  She was so limited in how she could help them.  What's a girl to do?
And let's not forget Frederica!  Dear, dear Freddie…  I like to think of Freddie as being God's little helper. 😉  (You'll understand what I mean when you read the book– or if you already have read it.)  I flat out adored this girl by the end of the story!  She may very well have been my favorite character.  Her personality is so endearing; I just know that I would love having her as a friend!  And the close, loving friendship she has with Isabella is the next best thing to having a sister.  Theirs is the kind of relationship that you know will last.  🙂
Beyond the characters themselves, this story was a great reminder that no matter how much planning you do for your life, God's plan may not be quite what you had in mind.  But He knows what's best, even when it goes against what you think is best.  This story definitely gives you something to ponder when it comes to trying to plan out your future.  Planning is all well and good– it's needed– but don't ever forget that you need to make God's desire for your life your priority.  His outcome is always so much better than we could have ever imagined!
Before I go, I just have to ask: am I the only person who kept thinking of Mr. Darcy throughout this entire book?  I know Griffith is supposed to be blond and all, but I just couldn't help picturing Colin Firth rather than Chris Hemsworth (the chap the author had in mind).
I received a free copy of this book through the Bethany House Blogger Review Program in exchange for an honest review. All opinions expressed are my own.

---
~ SOME FAVORITE QUOTES ~
A man of eight and twenty should not feel the need to squirm when his little sister stared at him, even if her expression held the intensity of every headmaster he'd ever had, combined.
"Miss Breckenridge, you must allow me to tell you how brilliant your teeth are. Were you a horse I would bid until I won you."
Isabella blinked, straining to maintain her smile, even though her cheeks were starting to hurt. There was a compliment somewhere in that bizarre statement, but she wasn't sure she wanted to find it.
Frederica: "The very fact that we have no idea why he's bestowed his attentions on me proves that he's not in his right mind."
Griffith: "I find myself drawn to her, even though she's an entirely illogical choice."
Georgina: "I wouldn't lead with that. It doesn't even work for fictional men."
Miranda: "Agreed. Tell her you love her. If that doesn't do it, you don't want to marry her anyway."
Griffith: "What if she says no?"
Miranda: "Then we find a way to turn her into a frog."
---
Check out the entire Hawthorne House series & my reviews for them!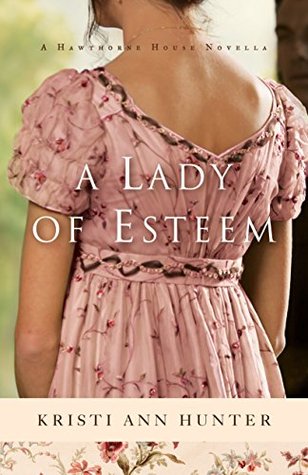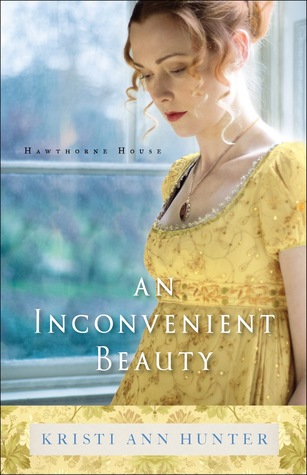 ---
Click HERE to see more review posts on my blog!  🙂