---
~ MY REVIEW ~
When I go to write a review, I always try to first ask myself, "What did I love about this book?"
So. What did I love about this book? Ehm… everything? Let me think about it. Yep! Pretty much everything. Except for that cliffhanger ending. Gosh, those just kill me sometimes! I mean….. Why? Why do authors like to torture us like this? Why do they end a book like this only to turn around and make us wait for months to get our hands on the next book?! Yeah, yeah… I know it builds up excitement and anticipation and all that, but it really makes my family question my sanity (even more than they already do) when they hear me yell all of a sudden, seemingly for no reason whatsoever! So thank you, Dani Pettrey. My family is now completely convinced that I have finally lost my last marble. *sigh* They just don't understand.
I don't know that this is my favorite of Dani's books… but then, I like all of hers so much that I don't think I could ever choose a favorite! This story is exactly what I have come to expect from her, though. A really good, fun, fast read with action-packed suspense and the type of awesome characters that you just really wish you could go visit! And the faith and reliance on God that Dani so smoothly weaves into these stories is truly beautiful.
I love that the previous books in the series have set up the relationship between Declan and Tanner so that we already have some backstory for them going into this book. If we didn't have that, I think their relationship would have felt really rushed and maybe rather odd, but instead, it felt very natural after having already seen them together some. And speaking of that… I have really been looking forward to seeing into their thoughts regarding each other and their own personal history and struggles. That was one of the best parts of finally getting to read this book: getting to know these characters on a deeper level that really helped me to be able to understand and connect with them.
It's so amazing when you discover a new author that pretty much becomes an instant favorite. It's a rare occurrence, but it does happen. Dani is one of those authors. I don't ever read her book blurbs anymore because I know that whatever the book is about, I am almost 100% certain to enjoy it. She draws me into her stories so quickly and so easily… I open up one of her books– any of her books– and the next thing I know, it's the wee hours of the morning and I'm struggling to hold my eyes open and keep my brain functioning well enough to comprehend what I'm reading so I can finish the book!
In case you can't tell… I think this is a great read, y'all! I absolutely recommend it!
I received a copy of this book from the author and publisher to help promote it. No review required. All thoughts and opinions are my own.
---
~ WHAT SOME OF MY FRIENDS ARE SAYING ABOUT THIS BOOK ~
Honestly everything about this book was amazing and I absolutely hated putting it down! And now I am desperate to read book four which I know is going to blow my socks off!!  Read more…
~ Abbi
This is exactly what I look for when I pick up a Christian fiction book: a real, relevant, daily faith.  Read more…
~ Hannah
The suspense was crazy good, each new development bringing me ever closer to the edge of my seat!  Read more…
~Caitlyn
---
Check out the entire Chesapeake Valor series!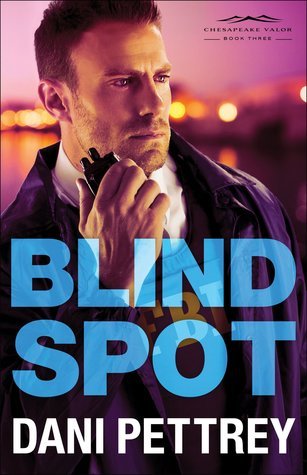 Coming in July–> 
And don't miss her Alaskan Courage series!