Sometimes I simply do not have the time (or perhaps the desire) to write a very long book review, but I still want to say a little something about the book.  When I share a review on my blog, I like it to be a "full-sized" review post so I don't often share these shorties here, but I figured I could do a compilation post and share several shorties in one post. 😉
---
Love in a Fix (Modern Conveniences #1)
by Leah Atwood
3.5 stars
I actually enjoyed this book quite a bit more than I expected to. Though the marriage itself did feel a bit rushed… the fact that the couple had known each other & been friends for years made that not bother me as much as it otherwise might have. And I like how realistic and understandable the issues were that they faced in their relationship.
I don't know when I read this– I can't find it on my GR bookshelf– but I know I've read it before so I'm marking it as a re-read. 😛
---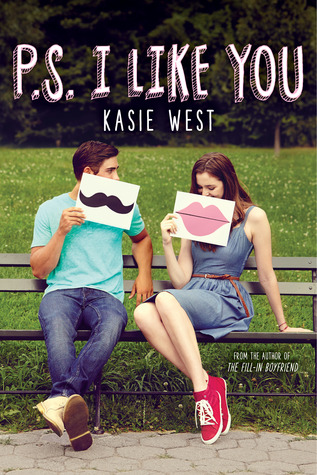 P.S. I Like You
by Kasie West
4 stars
I would probably normally only give this book 3 stars… maybe 3.5, but I was so pleasantly surprised that I just had to give it 4 stars.
I don't read YA fiction much at all.  I just don't generally enjoy the characters or the stories…  But this storyline was a nice difference from what I had been reading and I quite liked this book!  The first person pov was, I thought, very well done!  And the narrator (I listened to the audiobook. The narrator was Shannon McManus, I think.) was pretty good too.
I decided to try some other books by this author since I liked this one so much… I've read 5 now and this one remains my favorite.
---
Under the Cajun Moon
by Mindy Starns Clark
3 stars
Honestly, I thought I would end up giving this book only 2 stars.
The story didn't pull me in, the characters weren't all that great, I didn't care for the switching between first and third person or the switches between the past, present, & historic parts of the story, I figured out the "bad guy" right away (even though I don't think readers are supposed to figure it out that fast), and I did not like the narrator at all– mostly because of the accents.
((And the first kiss scene..? *major eye roll*))
However… toward the end, I did start to enjoy it a little more. The mystery did have some interesting parts that I enjoyed reading about. And I did really like the spiritual aspects of the story. So– 3 stars it is!
---