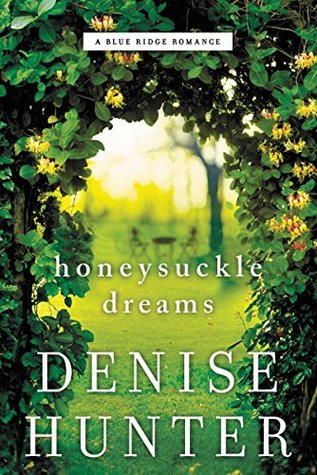 ---
~ MY REVIEW ~
I was asked the other day when I planned to review this book. I wanted to. I kept planning to… but I just didn't know what to write! So today, I am finally making myself sit down for a few minutes and sort out a couple thoughts on this book! ;P
I feel like this is pretty typical of a Denise Hunter novel so if you enjoy her writing, chances are high that you're going to like this book. I don't often read series out of order, but I haven't read the previous book in this series and I barely even noticed so this can definitely be read as a standalone.
For the most part, I did enjoy this story. Though they weren't very relatable for me, Brady and Hope are pretty likable people. And I did appreciate that they had been friends for a long time before taking this quite sudden step into a totally different relationship. While the situations and emotions weren't always wholly believable (to me anyway), I was able to look past most of that and enjoy the story in spite of it.
My favorite aspect of this story was, I think, the absolute devotion that Brady had for his son. It didn't matter if Sam was biologically related to him or not, he was Brady's son and Brady loved him and he was determined to do whatever he possibly could to keep Sam in his life. That's the sort of thing that can only be admired in a person and I loved Brady for it.
I don't know if I will go back and read the first book or not, but I am really looking forward to the next one! I want to see more of Brady and Hope– check back in with them and see how they're doing, I suppose 😉 — and I am super curious about Jack and Daisy!!
---
~ WHAT SOME OF MY FRIENDS ARE SAYING ABOUT THIS BOOK ~
Honeysuckle Dreams was just what I expect from a Denise Hunter novel. The story was engaging, the characters likeable, and the romance was amazing.  Read more…
~ Melanie
Definitely have to say this is the Denise Hunter I am used to reading and enjoying…. wonderful spiritual content, and very good character and plot development.  Read more…
~ Loraine
---